What to do in lockdown 3.0

Posted by Tia Patel | 07-Jan-2020
With lockdown part 3 in full swing and the change in the weather leaving us stuck inside for the next few months. If like us, you've run out of netflix series to watch, completed all the marvel movies in order and played monopoly to the point where the board is now broken, you'll be looking for new forms of entertainment to fill your days!
Look no further, we've got 5 reads, 5 listens and 5 watches to provide the perfect motivation that will either put you in a running mood or take you on an emotional rollercoaster equivalent to the runner's high!
Born to Run: The Hidden Tribe, the Ultra-Runners, and the Greatest Race the World Has Never Seen by Christopher McDougall - With incredible energy and smart observation, McDougall tells the story of Mexican Indians who are reputed to be the best distance runners in the world, while asking what the secrets are to being an incredible runner. Travelling to labs at Harvard, Nike, and elsewhere, he comes across an incredible cast of characters, including the woman who recently broke the world record for 100 miles and for her encore ran a 2:50 marathon in a bikini, pausing to down a beer at the 20 mile mark.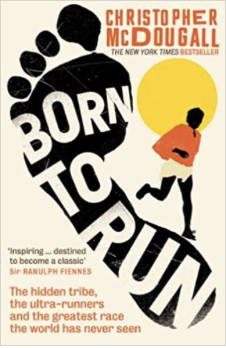 Science of Running: Analyse your Technique, Prevent Injury, Revolutionize your Training by Chris Napier - Analyse your running style and learn how to enhance your gait for optimum efficiency and safety. Transform your performance with exercises targeting strength, flexibility, and recovery - each exercise annotated to reveal the muscle mechanics so you know you're getting it right. Understand the science behind your body's energy systems and how to train to maximise energy storage and conversion. Follow training and exercise programmes tailored to different abilities and distances, from 5K to marathon. Whether you are new to running or an experienced racer, this book will help you achieve your goals and stay injury-free.
80/20 Running: Run Stronger and Race Faster by Training Slower by Matt Fitzgerald - Respected running and fitness expert Matt Fitzgerald explains how the 80/20 running program - in which you do 80 per cent of runs at a lower intensity and just 20 per cent at a higher intensity - is the best change runners of all abilities can make to improve their performance. With a thorough examination of the science and research behind this training method, 80/20 Running is a hands-on guide for runners of all levels with training programs for 5k, 10k, half-marathon and marathon distances.
26.2 Miles to Happiness: A Comedian's Tale of Running, Red Wine and Redemption by Paul Tonkinson - The hilarious trials and tribulations of stand-up comedian Paul Tonkinson as he attempts to beat the much lauded 3-hour mark at the London Marathon.
Epic Runs of the World (Lonely Planet) - We can't travel the world and run but we can think ahead to 2021 and plan a year of travel. So put on your running shoes - it's time to hit the road, the trails and the great outdoors. In this comprehensive runner's companion, you'll find 50 of the world's greatest running routes - from short city runs and must-do marathons to cross-country trails and challenging ultras - plus a further 150 courses around the globe to satisfy runners of all abilities.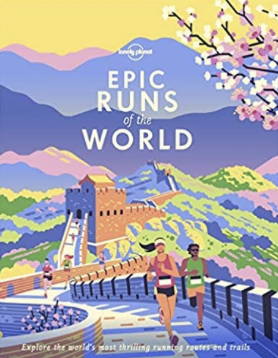 Bad Boy Running - Bad Boy Running is a podcast for runners - boys AND girls. Hosted by friends Jody Raynsford and David Hellard, both running journalists and bloggers, the show features the conversations they'd have in the pub focusing as much on the camaraderie and social side of the sport as the technical.
The Real Running Podcast by Tina Muir - Ex-Professional runner, Tina Muir talks with experts in their field discussing all things running related – from the importance of sleep, training your brain as a runner, and tips for the weights room. She also chats with runners, industry leaders, innovators and those making a difference in the running community. This is more of an information sharing podcast than some of the other running podcasts.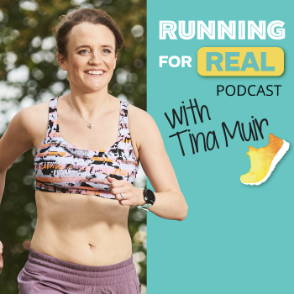 The Morning Shakeout with Mario Fraioli - Mario Fraioli is a well-known name in the running world. His podcasts are a more serious, analytical view of the running world; chatting with elite runners as well as those behind the scenes that really make the running community, from race directors, photographers and sports writers.
Rambling Runner - Matt's podcast promises to be for 'dedicated and motivated amateur runners who are working hard to get better and achieving inspirational results while balancing running with the rest of their lives'.
Can't Hurt Me: Master Your Mind and Defy the Odds - For David Goggins, childhood was a nightmare - poverty, prejudice and physical abuse coloured his days and haunted his nights. But through self-discipline, mental toughness, and hard work, Goggins transformed himself from a depressed, overweight young man with no future into a U.S Armed Forces icon and one of the world's top endurance athletes. The only man in history to complete elite training as a Navy SEAL, Army Ranger, and Air Force Tactical Air Controller, he went on to set records in numerous endurance events, inspiring Outside magazine to name him "The Fittest (Real) Man in America."
Chariots of fire - An oldy but a classic, Chariots of Fire is a 1981 British historical drama film. It is based on the true story of two Great Britain and Northern Ireland athletes in the 1924 Olympics: Eric Liddell: a devout Scottish Christian who runs for the glory of God, and Harold Abrahams, an English Jew who runs to overcome prejudice.
Boston: The Documentary - Looking to complete the WMajors, "Boston" chronicles the story of the iconic race from its humble origins 120 years ago, starting with only 15 runners, to the present day. Perfect motivation for a lockdown run in preparation for a 2021 marathon.  
Mo Farah: No Easy Mile - Telling the incredible life story of one of Britain's most successful athletes, Mo Farah opens the doors to his home and gives us a personal insight into his life, enabling us to see a side of him never seen before. Join Mo, his family, and his team in the build up to and throughout the Rio Olympic Games, looking back over his career and remarkable personal journey from Somalia to four-time GB Olympic Champion.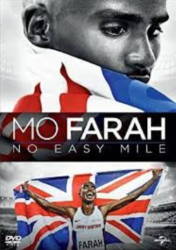 McFarland, USA - Produced by Disney, McFarland is a running movie for the whole family. Based on a true story, this is great motivation and inspiration for those struggling to get out there and unleash their full potential.
From Fat to Finish Line - Follow The journey of 12 people who share the common bond of losing 100 pounds on average and then embarking on one of the biggest challenges of their lives - the 200 mile mega distance Ragnar Relay Race.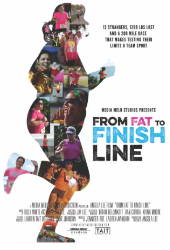 Well, that's enough to keep us busy for a few months but we'd love to hear your recommendations, so make sure you share them with us in the comments below.
#TeamGPD
Follow us on Instagram @gelpacksdirect
Jan 07, 2021

Category:

News
Comments: 0