2021 Monthly Virtual Races

Posted by Tia Patel | Jan-7-2021
Here at Team GPD we're all about the medals and trophies and t-shirts, well, at least we were until COVID-19 hit us! There's good news, with all races cancelled for the next few months the digital world has come to our rescue. There are hundreds of virtual challenges that we can all be a part of, and most come complete with the bling too! 🏅
So, if you're looking for a way to stay motivated until we can next meet on the start line, a virtual running challenge is a great way to keep your momentum going.
Whether it's a month-long challenge to increase your overall fitness or to conquer the world's wonders! Virtual races come in many forms of varying distances and time scales to keep you going throughout this (hopefully) last lockdown. So keep reading to find out why you should take part in a virtual challenge, 5 tips for preparing for virtual success and teamGPD's top 5 challenges.
Why you should take part in a virtual challenge

As more and more in-person races get cancelled, the motivation to continue training seems to diminish as well. Virtual challenges provide a way for runners to be rewarded for their training efforts by completing the race distance on their own and receiving commemorative medals and/or t-shirts by post to mark the occasion.
Click here for motivation to race blog
However, just because you can no longer complete your goal amidst a crowd doesn't mean you have to sacrifice all of the training you've already completed! Virtual running challenges require quite a bit of mental strength, willpower and perseverance to complete as we forgo the community support, camaraderie of fellow runners and family cheering squads that accompany just about every race.
6 Tips for preparing for a virtual challenge
1. Goal - Whilst it's tempting to scale back the intensity with virtual running, knowing that there is no one around to hold you accountable, training for a virtual event provides the perfect opportunity to really crush your goals for the season. On race day, you won't have to worry about the 10 minute wait at the start line whilst you try to keep warm or having water stations every 3 miles. With the power in your hands, take control of your race and set specific personalised targets that you would like to accomplish.
2. Create a mental strategy - Virtual running requires even more mental strength and fortitude than regular, in-person races. During normal races, you're able to rely on crowd support and the camaraderie of your fellow runners to keep you going when you're struggling. However, during virtual running events, you're usually alone or with much fewer people. While running by yourself might sound a lot less exciting, it provides the perfect opportunity to test and strengthen your mental strategy. Prepare your mental game ahead of time by developing a personal mantra, revisit your reasons for starting, and remind yourself of your goals.
3. Find a virtual running partner - While running groups and large gatherings might be on hold, supporting other runners doesn't have to be. Your running partner could come in the form of a friend, family member or complete stranger. Keep in contact with each other throughout training – check in after each run, support each other, and help keep the other person accountable.
4. Map out your race day route - One of the biggest benefits of virtual running is the fact that it allows you to run a route of your own choosing. You'll be able to run through your neighborhood, on a local trail, or in the woods at a time that best suits you. So there's no need to wake up at 5am to drive a race. You should include pit stops for bathroom, water and fuel breaks in your plan as and when you feel you'll need them.
5. Tell friends and family - Having friends and family along the way will make race day even more meaningful with the added motivation of close ones to cheer you on who otherwise wouldn't be there on a normal race day.
6. Rest and treat your niggles - With most challenges consisting of long distances and month long streaks its important to rest and allow your muscles to properly recover. This includes icing niggles before they become injuries preventing you from running and completing your challenge.
Virtual running challenges come with a lot of different bling, themes, distances, and so much more. Check out some of our favourites for 2021 .
Step Forward with Lewis - Complete 28 miles in the 28 days of February and receive the medal below. £5 of your entry fee will go to Scleroderma & Raynaud's UK.
https://stepforwardwithlewis.com/virtual-race-run-28-miles-in-28-february-days-and-help-raynauds-uk/
Race at your Pace - like most runners, our goals are usually heavily focused on a certain distance. Race At Your Pace accommodates these desires by creating many different virtual running challenges based on distance. Here you can choose from a 5 mile challenge all the way up to a 250 mile challenge. Distances are available in 5 mile increments so you are bound to find one that aligns with your running goals. You'll receive a medal and unique shirt for each of these virtual running events.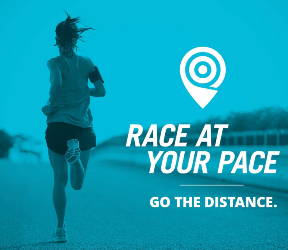 The Conqueror Virtual Events - This is the ultimate virtual challenge for anyone wanting to challenge themselves in 2021! Each virtual run is uniquely themed to match a natural wonder. Event distances line up with their unique theme, starting with a 21 mile challenge and working their way up all the way to a 2,280 mile challenge - so you could run the length of the English Channel or the Inca Trail in Peru without having to leave your local area!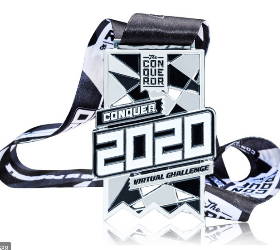 Through the Seasons

- The through the seasons challenge works by collecting a medal each month to connect together like a jigsaw, the perfect motivation. With a new challenge to complete each month. For February, the challenge is to bring down your chosen run time down! Start your running challenge as soon as you register to this event, go for your run, see what time you acheive and then set yourself a goal of bringing your time down by whatever you think acheivable. If you normally run a 5k for example in 30 minutes, try and bring that time down to say 27 minutes before the end of the month!
https://thefixevents.com/world-day-of-running-january-virtual-run-challenge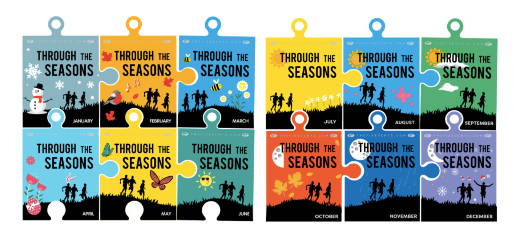 Participating in a virtual run challenge is a great way to reward yourself for all of your training endeavors despite in person events being cancelled . You'll likely learn more about yourself during a virtual race to prepare you for racing life after Covid.
We love hearing about your planned challenges for 2021!
Stay focussed!
#TeamGPD
---
Follow us on Instagram @gelpacksdirect
Jan 07, 2021

Category:

News
Comments: 0