Posted by Tia Patel | JUL-09-2020
We all know that exercise can provide a range of health benefits; from improving our brain function and emotional well-being to developing our physical fitness. Whilst many of us choose to stick to familiar surroundings in our local areas, the forthcoming easing of lockdown measures and "Discover National Parks" fortnight, means that there's never been a better time to get off the road and venture out into the unknown.
Our own personal trail running experiences have led to us tripping over tree stumps, falling in streams and getting lost in the woods, so we decided we'd better ask the experts for some advice!
Read on for some beginner trail tips, finding the best trail running shoes and to discover trail running routes in a national park near you!
Read on for some top trail tips!
The Benefits
The physical benefits of trail running affect your whole body. By mixing firm hard pack trails with mud, flat routes and hills, you help to ensure your body works a much greater range of muscle groups including your core, feet and ankles. This improves your balance as well as your overall running performance on all terrains.

The mixed terrain surfaces of a trail run will also mean your gait and foot strike is slightly different with each stride, meaning you will spread the impact over a greater range of muscles. Essentially, this means, you put less pressure on individual muscles and joints to reduce your overall risk of injury.
Check out these common running injuries and how to avoid them
Spending time outdoors is known to bring huge benefits to your health. A 2017 study by Harvard found that living in a green space lowered death rate by 12% compared to living in an urban environment. Whilst living in the countryside isn't an option for all of us, we can still drive out for a weekend trail run to make the most of the green spaces available to us and take advantage of the health benefits.
Along with living longer, other health benefits include an improved mental health, an increase in energy and positive engagement and greater enjoyment and satisfaction which will lead to repeat activity of running trails in the future. What's not to love?! 🙌
Trails and tribulations…...
We asked endurance and fitness coach, Andy Pye @trailrunwestmidlands, for his top 5 trail running tips:
Leave the watch at home - The mixed terrain and undulating territory mean you're unlikely to reach that PB so why not just enjoy the fresh air and take in the scenery?

You can walk the hills - In fact, you're probably best to! You're likely to burn more energy and use different muscles when trail running, so why not conserve your energy?

Have the correct footwear - Road shoes should never be worn on the trails, you'll be slipping and sliding, which is sure to cause injury.

Carry a bumbag with a first aid kit, waterproof top and a map if you are somewhere new. Make sure your phone is fully charged, assuming you have a signal! Always take some water and some energy snacks.

Make sure someone knows where you are going and have your route mapped out beforehand. Even better, run with friends! There's safety in numbers.
Anyone can be a trail runner with a good pair of shoes and the correct kit! Trail running shoes are constructed differently from road running shoes.They offer deeper lugs and more aggressive tread patterns to give you a better grip on all terrain, boosting your performance and stability. They also have higher levels of protection through tougher soles and hidden plates to protect your toes and feet from bruising from rocks and debris.
What other kit do you need? The two main things to consider before purchasing trail running shoes are what type your feet need depending on your gait and what type of trail you run on demands. With the latter, try to think about whether the trails you encounter are technical or smooth, flat or steep, have loose or firm footing, and whether or not you cross water. Extra features will include padded collars and tongues to avoid rubbing and being made from waterproof materials to keep your feet dry.
You may also need a hydration vest, headlamp and weather appropriate clothing depending on the type of trail you are embarking on and the length of time in which you will be on the trail.  
1. Cotswold Way National Trail
This route follows the edge of the Cotswold escarpment offering the region's finest scenery, classic Cotswold villages, hill forts and ancient beech woodland. The trail stretches 102 miles from Chipping Campden in Worcestershire all the way down to World Heritage-listed Bath in Somerset.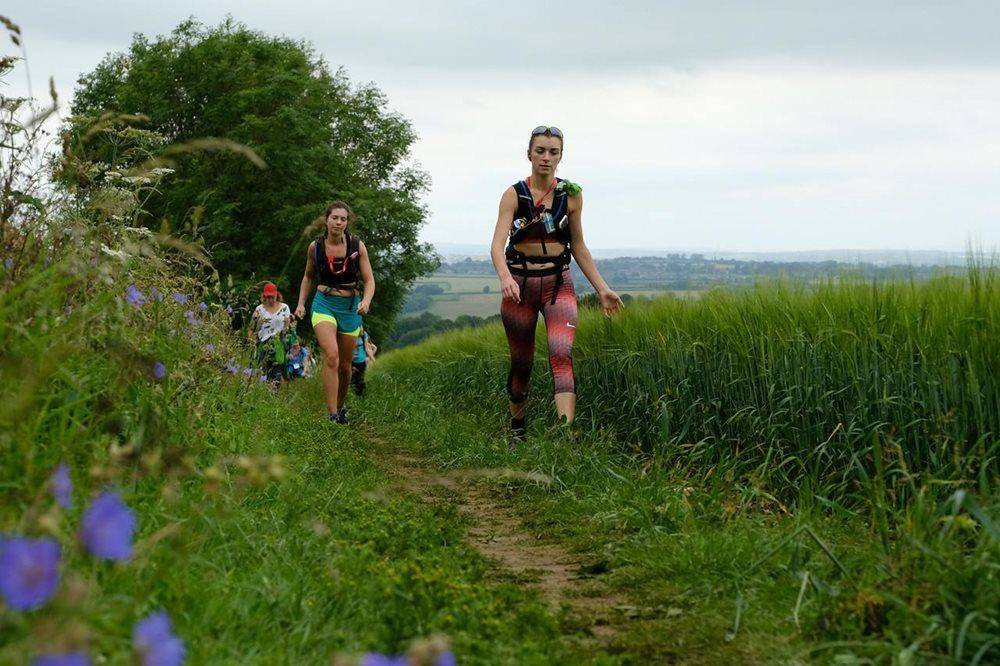 2. The Midlands Top Round
Created by #TeamGPDS own Andy Pye (@trailrunwestmidlands) is a 16 mile 'round' joining the hills of the West Midlands starting and ending at the Lickey Hills. The challenge is designed to take in all the tops between the Lickey Hills and Clent, following check points along the way with the majority of the route using bridleways and paths, some road, and plenty of hills. For the fitter its runnable, but will be a fitting challenge for all!

3. Coast to Coast Walk
This is one of Britain's most popular trails. Alfred Wainwright's Coast to Coast Walk weaves across the country for 192 miles. The trail is a great way to experience the World Heritage-listed Lake District National Park.
4. Wales Coast Path
Wales claims to be the only country in the world with a continuous coastal path. This is a remarkably varied trail, including beaches, salt marshes, promenades, rugged cliffs, villages, towns and cities.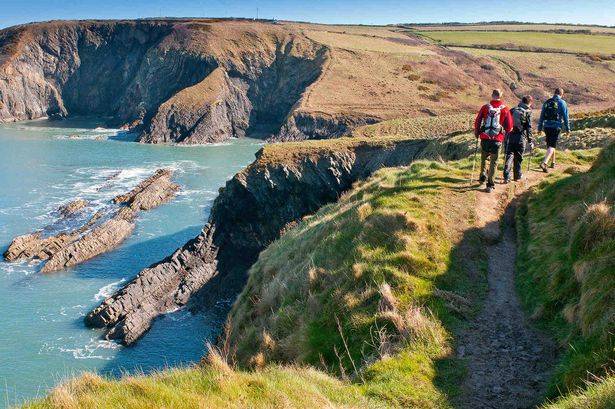 5. South Downs Way National Trail
A 100-mile trail with postcard-perfect views, historic sites and, at the finale, spectacular coastal scenery.

6. The Ridgeway National Trail
The Ridgeway follows the country's most ancient routes and includes many prehistoric sites encompassing 87 miles through Wiltshire to Buckinghamshire.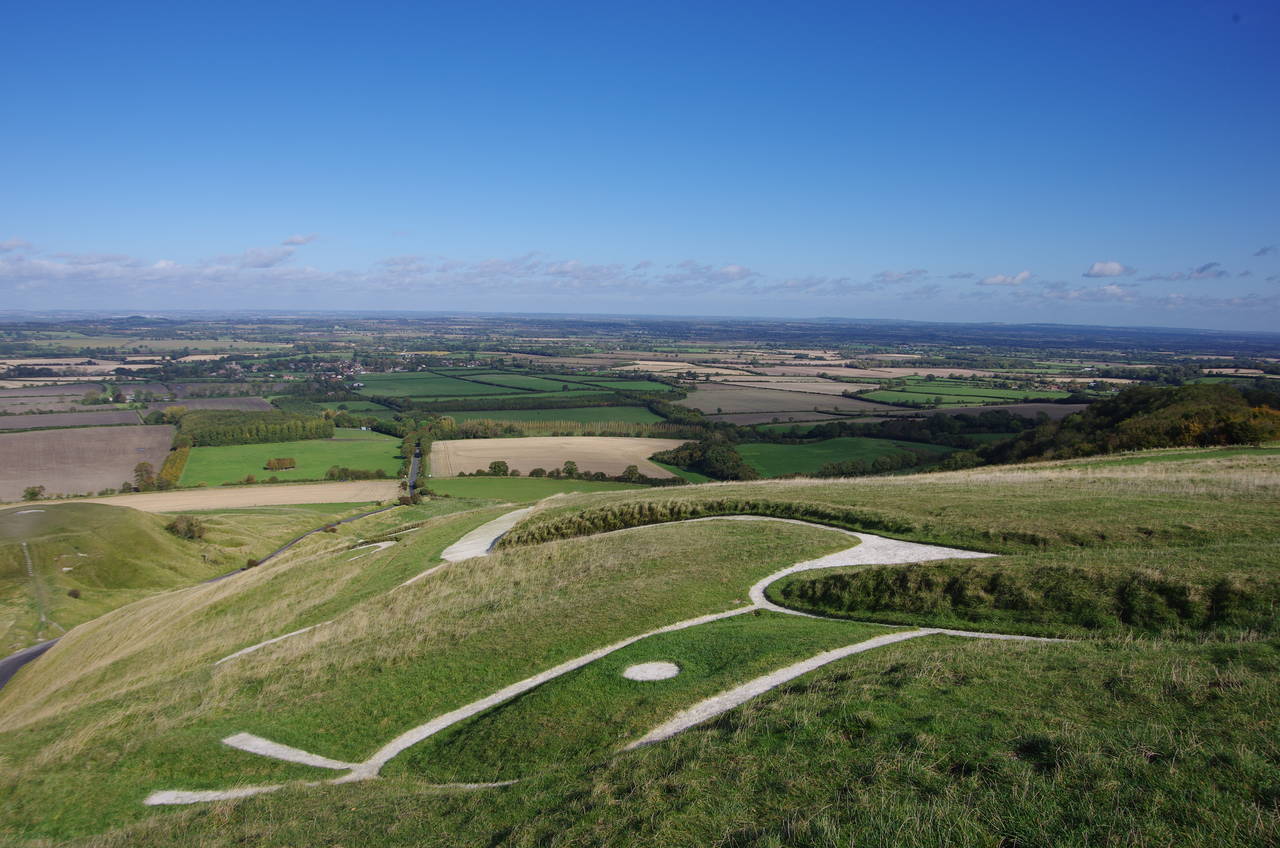 For more running adventures, check out our 2021 race calendar
So now it's time to get off the road, head into the wild and enjoy nature's best medicine - the fresh air!
Don't forget to have your trusty gel pack in the freezer ready for your return to relieve those sore muscles and treat any niggles.
#TeamGPD
---
Follow us on Instagram @gelpacksdirect
Jul 09, 2020

Category:

News
Comments: 0