The Team GPD Race Calendar
Posted by Tia Patel | 24-SEP-2020
Let's face it, this past year has been a bit of a write off when it comes to race calendars. With lockdown restrictions set to ease why not take some time to plan for your 2021 events. Race planning, or even better, race booking, is just the motivation we need to lace up and get back out there!
We've trawled the internet to bring you our round up of some of the year's most interesting, and some bizarre, races. There's something for everyone, so whether you're king of the parkrun or an accomplished athlete, get your credit card at the ready!
Queen Elizabeth Olympic Park 10k - 3rd April
Start the running season with the return of the monthly 10K run around Queen Elizabeth Olympic Park. Great for runners of all levels, this fairly flat route weaves around the park and passes many of the 2012 Olympic Games most notable landmarks. Come for the unique finisher's medal or for the epic backdrop.
letsdothis.com/gb/e/queen-elizabeth-olympic-park-10k-april-188033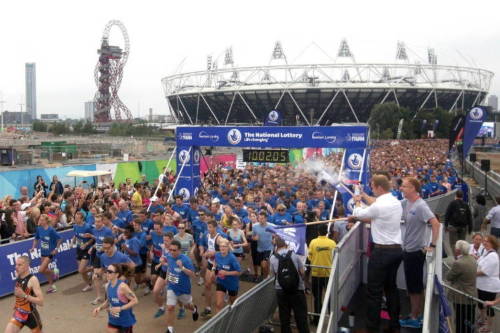 Leicestershire Half Marathon - 18th April
This road closed half marathon starts and finishes in front of the beautiful Prestwold Hall in Loughborough. A covid friendly race perfect to get you back into the running routine again.
leicestershirehalf.com/event/leicestershire-half-marathon-april-2021/
---
Rightmove Milton Keynes Marathon Weekend - 1-3 May
With 10 races to choose from across 3 days, this is a weekend for the entire family! The British Association of Road Races (BARR) has approved a covid safe plan to ensure you can cross the finish line and return home with a medal. Unable to travel to Milton Keynes to participate or don't feel comfortable returning to racing at this time? Then try the virtual MK Marathon Weekend combining the latest virtual race technology with the amazing rewards you get from participating in our event so you can take part wherever you may be.
https://mkmarathon.com
Swansea Half Marathon - 13 June
Voted the UK's best half marathon (2017 and 2018) and Wales' BIGGEST and BEST summer race the rescheduled 2020 Swansea Half Marathon is not to be missed! Whether you're an elite athlete, first timer or fun runner this race is perfect for any ability offering the chance for a perfect PB on the flat, fast, scenic 13.1 route.
https://www.swanseahalfmarathon.co.uk/
Chase the Sun, UK South Ride - 19 June
It's a ride, not a race. A physical, mental and navigational challenge cycling from the East coast to West coast on the longest Saturday of the year! It's a ride of over 200 miles with the objective of finishing before the sun sets, are you up for the challenge?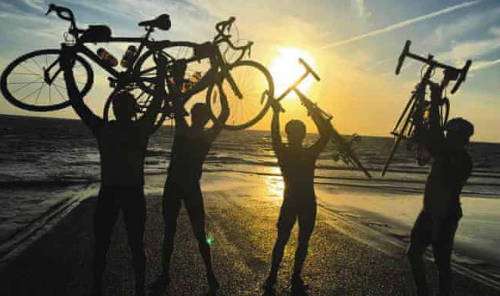 Cardiff Triathlon, Spring Duathlon and Open water Swim - 27th June
New for 2021, is the first EVER Cardiff Bay Open Water Swims and a Sprint Duathlon distance race. The race capitalises on the local area, with a swim in the legendary Cardiff Bay, cycle on fully closed roads and run around the Cardiff Docks area. This is one of the UK's finest city triathlons.
alwaysaimhighevents.com/events/cardiff-triathlon-2021
---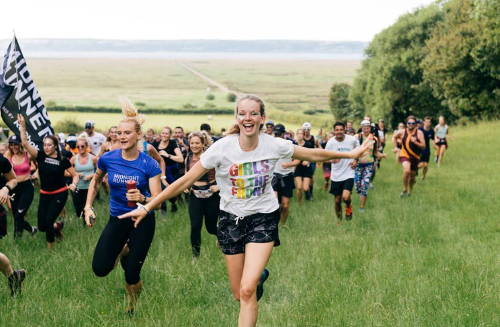 Love Trails 2020 Festival, Wales - 2-5th July
The world's first running & music festival. During the day you can enjoy trail running adventures, excursions to the beach, wellness and adventure activities, talks, heavenly food and laidback music selections. At night, stages host a selection of cherry-picked DJs and live acts that will keep you dancing under the stars!
Spartan Midlands - 24/25 July
It's time to take on the Spartan challenge exploring some of the UK's wild trails and epic scenery. With the first stop in Wales involving a varied terrain of woodland, hills and rivers, this race makes a great start to trail running season. Followed by a trail run in the Midlands giving you a true feel for the UK's best trails.
---
Breca Loch Lomond - 7th/8th August
Get ready for long trail runs, frequent island hops, technical transitions, highland backdrop, clear glacial lake swims and a post-race party at the stunning Balloch Castle. This swimrun adventure comprises two events to choose from, either a 44km race featuring 16 runs and 15 swims or a 24km race with 11 runs and 10 swims. Both races are in the majestic setting of the Scottish Highlands, at the heart of Scotland's first National Park, it's one of the country's most idyllic and unspoilt areas, with the largest expanse of freshwater in Britain and the backdrop of the mountains looming beyond. The unique location will present teams with long trail runs along the lush forest and frequent swims in the loch's clear glacial water.
Tough Mudder, Finsbury Park, North London - 9&10th April
One of five tough mudder events based in the UK, this is one the worlds obstacle course to be tackled as an individual or in a team so don't forget to bring your partner or friend so you can cross the finish line together. Obstacle courses are also a great way to improve strength and flexibility, preparing you for personal bests in your running.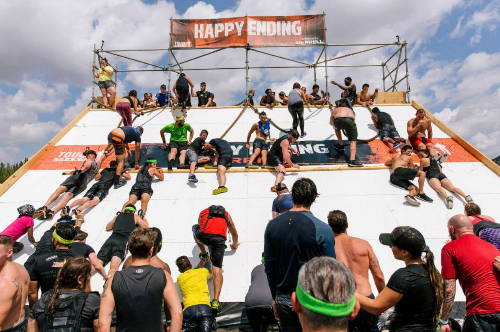 ---
Marathon du Medoc, France - 11 September
Marathon du Médoc charts a scenic route through the region's vineyards, beginning and ending in Pauillac. There are live orchestras stationed around the course, while runners are able to partake in 23 wine tasting stops, as well as an oyster tasting at the 38th kilometre and steak at the 39th kilometre point.
marathondumedoc.com
Gothenburg Half Marathon
Rivaling the Great North Run for worlds biggest half. Whilst the Great North might be the more convenient of the two races, Gothenburg is definitely the prettier. The rolling course starts in a beautiful park and circles the city, allowing you take in views of Gothenburg and its harbour.
IRONMAN Wales - 12th September
Nicknamed the 'Iron Town', IRONMAN Wales is hosted in a Welsh seaside village in Pembrokeshire which sees Tenby come alive to a stunning sunrise swim on the sandy North beach, wild biked course scenery along Pembrokeshire coastline and a fan-filled town-centre run. With world-renowned spectator support and epic courses, this is the race that legends are made of with qualifying slots for the IRONMAN World championships in Kailua-Kona, Hawai'i.

Sandman Torchlight Trail - 18th September
Held during the popular Sandman Triathlon weekend, this trail race is set amid the pine trees and sand dunes of Newborough Forest, with the sun setting and the moon reflecting off the sea in a 5k or 10k race. This is a fun race for all ages and abilities who love trail running and want to try something a bit different! And the race is open to cani-cross runners so you can even take along your four-legged running partners provided they can be seen in low light conditions.
The Muddy Dog Challenge, Powderham Castle, Exeter - 5th June
The Muddy Dog Challenge is a 2.5K or 5K obstacle course that you can take on with your dog by your side, or on your own. Take part with friends and family to raise money to help care for the animals at Battersea. Starting in Exeter, the Muddy Dog Challenge also heads to Windsor, Derby and Manchester.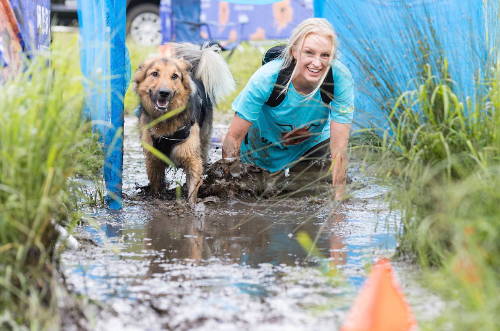 ---
London Marathon - 3rd October
Organisers of the Virgin Money London Marathon are 'very optimistic' this year's rescheduled event will go ahead – which means if you haven't already, it's time to get training. This is the chance to run one of the world's marathon greats on home soil.
virginmoneylondonmarathon.com
Bournemouth Supernova 5k - 9th October
Take a beautiful and iconic venue such as the Bournemouth Pier, wait until dusk, get the family together, dig out the fluorescent clothing and grab everything and anything that glows or flashes. The Supernova 5K event is the perfect way to get involved in the Run Bournemouth with your family and friends, whilst taking in the atmosphere and fun. Starting on Bournemouth Prom and finishing near the Run Bournemouth Hub in the Lower Gardens, this beautiful coastal route allows runners the rare opportunity to run along the iconic Bournemouth Pier, which is lit up at dusk to create a beautiful spectacle for participants and spectators alike!
Great Birmingham Run - 10th October
Part of the 'Great Run' series, this is one of our favourite races on home soil! With a great race village and spectator support from teamgpd friends and families all the way round - there's no better place to run in our eyes. greatrun.org/events/great-birmingham-run/
---
Barcelona Marathon - 7th November
This is the Zurich Marató Barcelona, one of the most attractive courses in Europe for its flat and fast circuit. Not to mention the great weather, that is one of Barcelona's marks, and the amazing landmarks runners will pass by during the race, including the Sagrada Familia and Casa Batlló. Treat yourself to a glass of sangria, tapas and a siesta post run.
Run Killarney - 13th November
Dubbed 'the world's most beautiful road race' by Run Killarney's booking site, and from the pictures we can understand why! This is a 10km or 13.1 mile run through Killarney National Park's peerless trails which will have you agreeing entirely with the above sentence! A run around Lough Lene makes for a seriously pretty running route and the hot tubs, showers and after party make it very welcoming, too.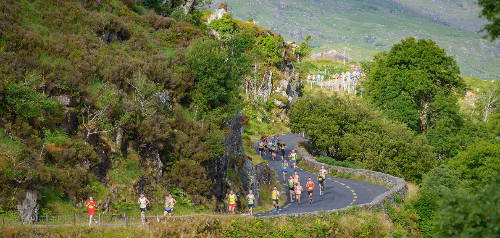 Fancy a different type of triathlon?
Rocket Race Atlantis -14th November
Set at the stunning home of the The Surrey Hills Adventure Company's, this race is different to your typical one with a 2km paddleboard around a lagoon, 10km cycle and 5km sprint featuring obstacles.
---
Santa Dash
What better to mark the festive season than with thousands of santas taking through the streets raising money for local charities. A brilliant end to the year with some Christmas fun for the entire family, including the dog in some locations. Check the link for dates for a race nearest you.
So next year, when your poised and ready at the start line, take a look around, you're probably stood next to one of #TeamGPD! Bring on 2021……...We're race ready for you!
#TeamGPD
Follow us on Instagram @gelpacksdirect
Sep 24, 2020

Category:

News
Comments: 0