The importance of patience when coming back from injury

Posted by Mark Woo | Feb 2019
---
Overcoming the stress of an injury is just as much a mental battle as it is physical. Sports injury recovery tends to focus on physical rehabilitation, with the psychological side often neglected. I know all too well the frustrations of dealing with the long road back from a season-ending injury.
But then in a funny way, I have that to thank for where I find myself today. As without having developed a tibial stress fracture whilst training for my first marathon in 2012, I would never have had the idea for Gelpacks Direct. Nowadays, rather than being stuck in an uninspiring job, I get to help others, by providing products to assist with their recovery, allowing them to continue doing the things that they love the most.
Anyhow, back to the point of this post…
So last season was a very frustrating one for me. After commiting a lot of time to training in the off season and entering a few Sprint and Olympic distance triathlons in March/April, everything was building up towards two 70.3 distances events - Barcelona IM 70.3 in May and Lakesman Half in June 2018.
Winding back even further, during the Autumn months of the previous year, I had rolled my ankle quite badly trail-running in the build up to inaugural Birmingham Marathon 2017. I had desperately wanted to still complete the event so had patched myself back up, utilising the RICE method every day.
Ultimately I ignored my physio's advice and still ran the event. Whilst I was able to complete the race and achieve a PB for the distance, it was my actions or lack of thereafter that had a knock on effect 6 months or so later.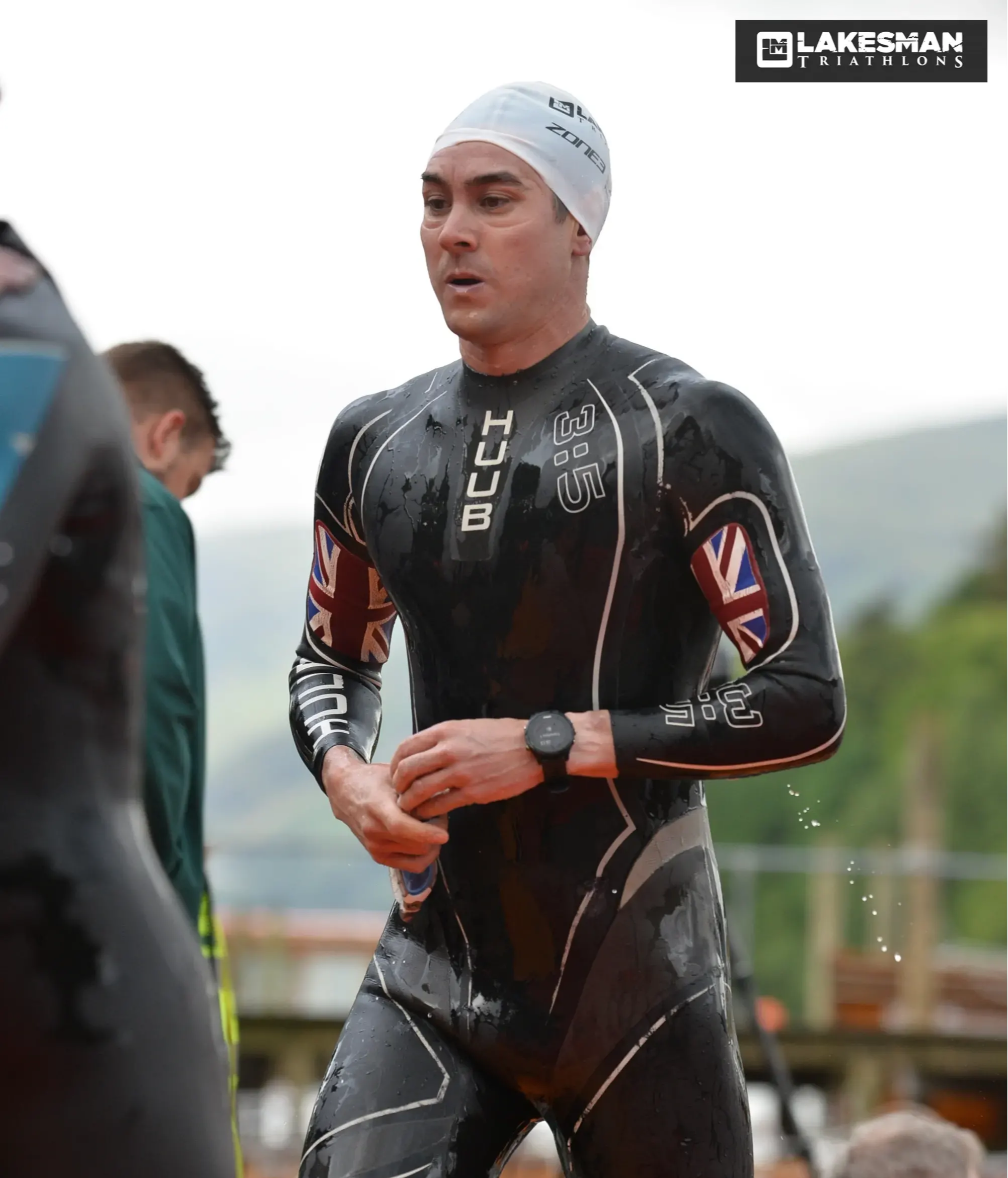 ---
GPD Back Heat Pack with Elasticated Belt (Large)
GPD Multi-Purpose Gel Pack with Compress Wrap (Medium)
Dynamik Ice Bag (20cm) with Neoprene Compression Wrap
---
I have never been good at following my own advice (or anyone else's for that matter; hence winding up as my own boss I guess), and I tend to ignore my body's signals and run through niggles. Those niggles then develop into minor injuries and before you know it I'm off my feet with a prescription of aqua jogging and rest. Last season was no different. I had not undertaken the correct rehab after spraining my ankle... or any form of rehab for that matter. The bands my physio had given me still lay in the bottom of my draw unused (sorry, Ricky!) As a result, the tendons around my ankle had become swollen and there was a noticeable lack of dorsiflexion. This was then made worse by running through it, untreated. From May onwards, most of my training was spent battling other related injuries, such as achilles tendonitis and plantar fasciitis. My season then all but fizzled out with a poor showing at Lakesman Half as a result of fading on the run through achilles pain.
Fast forward through the off-season and I find myself in a slightly better place. However, getting out of bed first thing and dealing with the stairs is still an issue. My dawn routine involves heat therapy - using one of our very own trust gel packs with wrap. This allows me to stretch the calf and ankle out more than I could without heat. The pain and stiffness then eases off as long as I keep moving throughout the day. The pain is still there (3 out of 10 intensity) whilst running, and the lack of dorsiflexion doesn't seem to be improving regardless of all the stretching I'm doing. I am booked in for another stint of physio which I am hoping will help me to run pain-free, in preparation for the start of the new season (first race Mallorca 70.3, in May 2019).
The comeback is always stronger than the setback
My advice for anyone suffering from a similar type injury, is:
Listen to the experts when they tell you to rest!

Do your homework! (stretching, strengthening)

Use

ice/heat therapy

as often as you can

Stay positive and be patient!

Set appropriate goals

Maintain fitness whilst injured through cross-training eg. swimming/cycling/elliptical trainers
Follow Us on Instagram @gelpacksdirect
Feb 20, 2019

Category:

News
Comments: 0